Want to Join the Cimple Technology, Inc. ?
Position
Systems Engineer (full-time)
Work consists of developing package software (analysis software used in metal machining)
The talent we seek must have mathematical knowledge and we encourage those who like mathematics and arithmetic to apply.
*Basic courses in computer graphics are available.
Those uninitiated to programming are also welcome to apply.
*Elementary programming courses are available to the uninitiated.
Successful applicants are 22 to 35 year-old holding college or advanced degrees.
Persons who majored in science and technological fields
*Recent university graduates welcome
Main Office
Shinyurigaoka Office: 6F Shinyurigaoka City Building, 1-1-1 Manpukuji, Asao-ku, Kawasaki City, Kanagawa, JAPAN 215-0024
Nearest train station: 2 min. walk from Shin Yurigaoka Station on the Odakyu Line
Fukuoka Research Institute: 201 Yakuin Yotsukado Building, 4-1-4-1 Yakuin, Chuo-ku, Fukuoka City, Fukuoka
Nearest train station: 5 min. walk from Yakuin Station on the Nishitetsu Tenjin Omuta Line
Working hours
9:15 - 17:15 (1 hour lunch break, with almost no overtime)
Holidays
Full 5-day workweek with two days (Saturdays and Sundays), national holidays, summer, year-end and New Year holidays off
*130 or more days off per year
Salary
minimum 4 million annually
*Negotiable
*Experience and abilities will be considered.
Social welfare benefits, commuting allowance, national health insurance and pension, employment insurance and retirement plans, and maternity leave system
*Directly managed health insurance/contract recreation facilities at each location
*Regular health checkups
To apply
Please contact us in Recruiting
TEL: +81-44-955-9907
E-mail: ncview@cimple.co.jp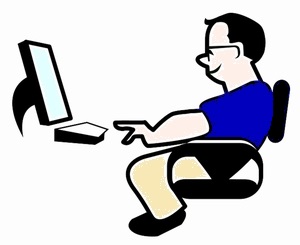 In a quiet office.