High-speed solid modeler delivers unrivaled speed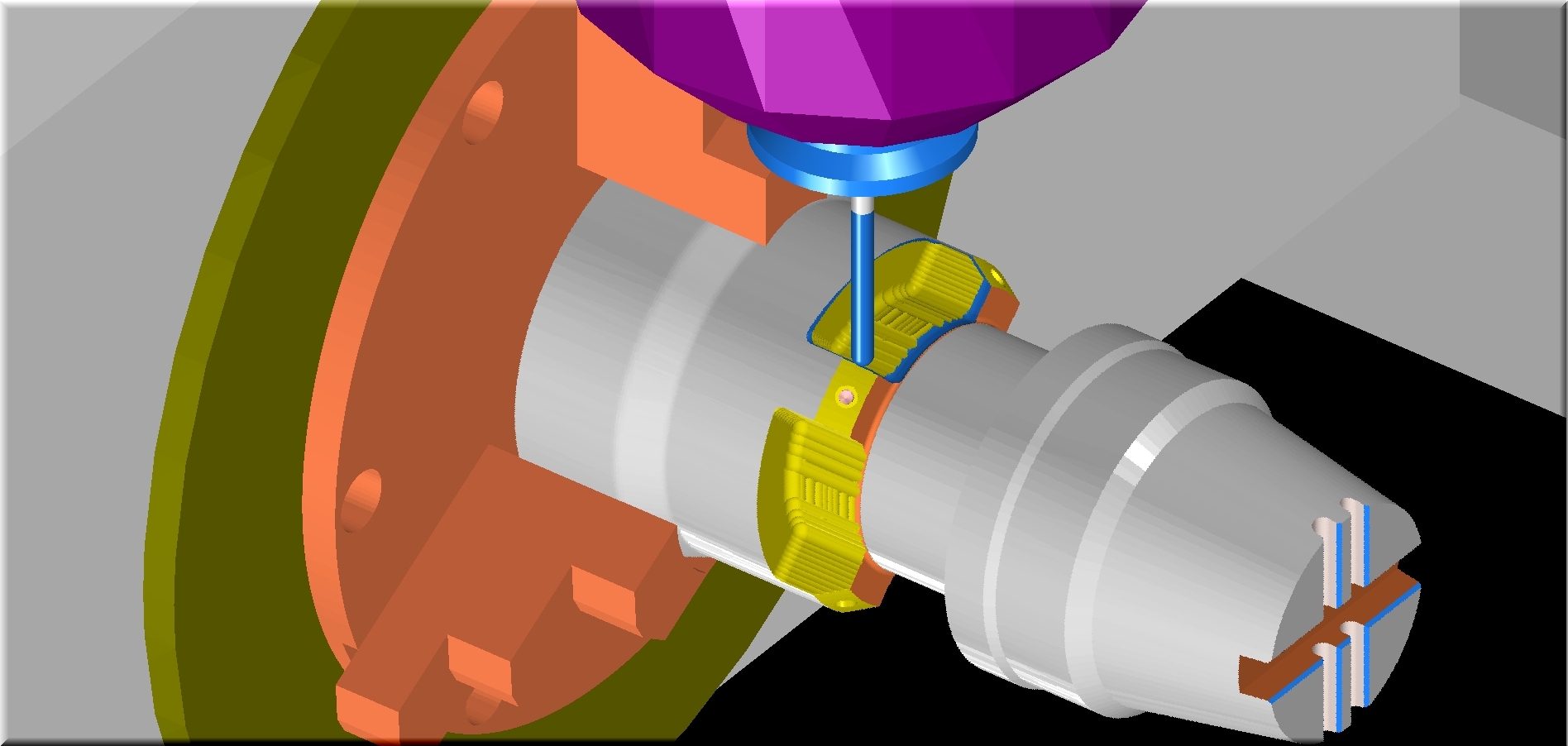 Detect hazardous interference accidents before they occur
Continuous monitoring of all interference
Interference when replacing a tool / workpiece interference / jig interference / structural interferenceCutting interference in turning diameter / table cutting (interference)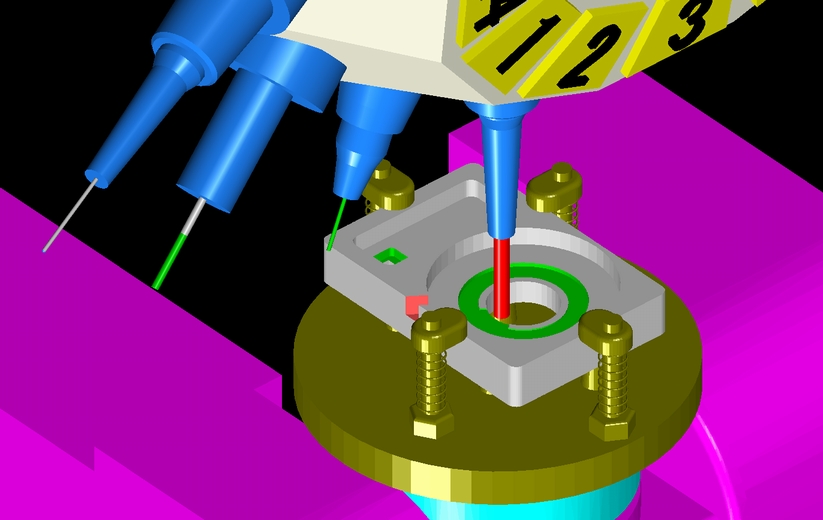 Inspired Operability

 
At Cimple Technology, Inc., we design operating procedures intrinsically understood by anyone
Suspend/resume execution at any time
Continuous feed / block feed / BreakPoint are all available with just one click
An operator forced to wait to validate while changing his or her line of sight on the solid screen loses his or her concentration
QuickView instantly display the solid screen the operator wants to see

Multiview substantially increases validation efficiency
Multiple screen display makes it easier to detect abnormalities / Toolpath screen / solid screen or from the top of / next to the workpiece
When the operator wants to check the gap between the tool holder and workpiece, etc.Powerful MultiView with up to a maximum 6 screens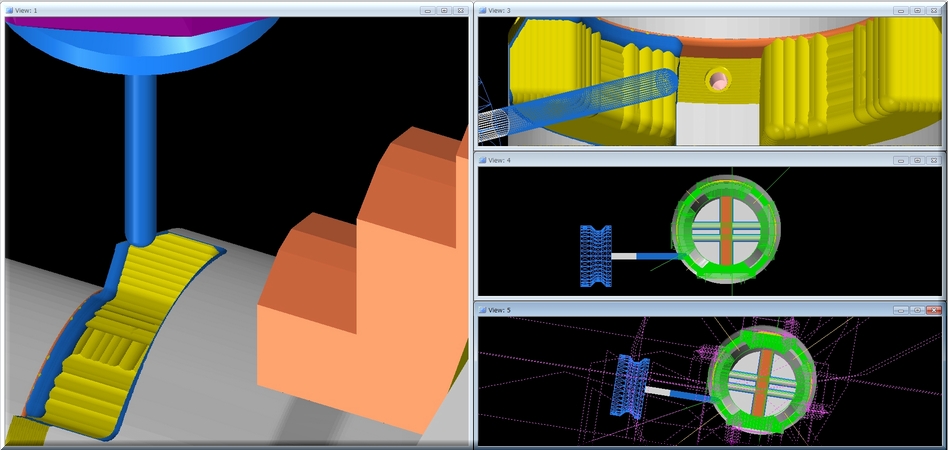 Validate cutting even in detailed areas on high-definition solid screen
You can continually check the cutting process on the solid screen
with one glance, find toolpaths often overlapped and abnormal toolpaths
CodeLink connects CNC data and cutting views
CodeLink informs you of problematic CNC data blocks
Set the breakpoints with one click, too
Items that require efficient CNC data validation (debugging)
CNC alarm detection
Stops when triggered by the tool diameter compensation alarm or sub-pro unregistered alarm
Alarm internal to the macro program also detected
Advanced formula manipulation engine also accurately executes CNC macro
CNC macro can now multiplex express formula to any number of layers
The NCVIEW formula manipulation engine accurately executes these mutiplex expression formula
Executes CNC macro for trochoid curve machining in rotary engines and cycloidal gear machining with precision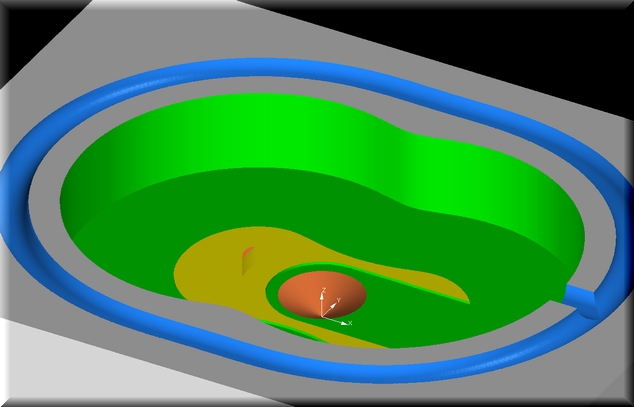 Virtual machining of tilt axes and added axes
Finding machine structure interference requires special attention
In particular, humans cannot see the finer movements of table swivel and spindle swivel action
Virtual machining enables you to monitor all interference
This is a valuable feature for often overlooked interference in the action of an added axis
Robust attachment mechanisms
The same attachment shape as the angle head and universal head of the actual machine ensures the same behavior to accurately detect interference
Automatic attachment replacement (AAC) is also performed a similar way as with the actual machine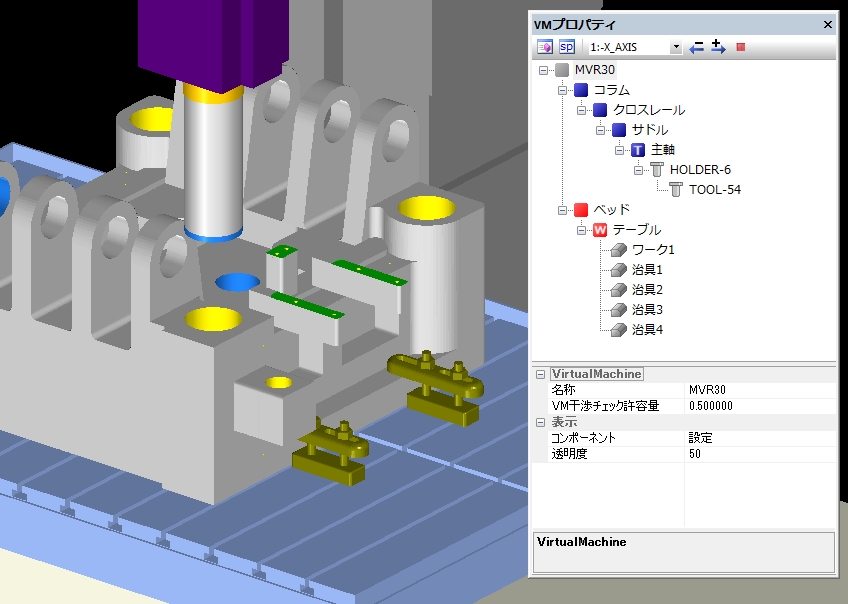 Automatically calculates the maximum tool overhang length
Automatically calculates the maximum tool overhang length
The Auto Calculate feature can tell you the maximum protrusion that will not interfere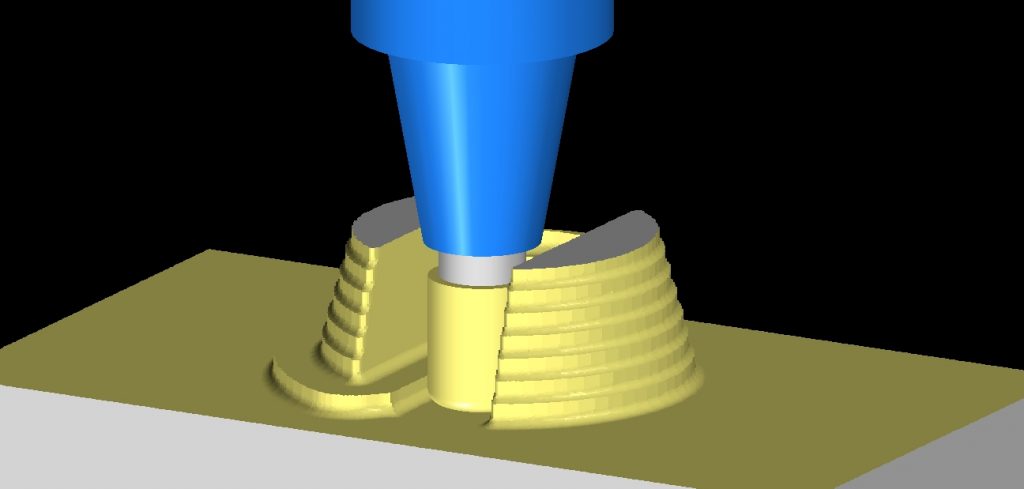 Model Comparison validates optimal shape
You can compare and evaluate the cutting model and product model
Cuts are shown in red tones, while unfinished cutting is shown in blue tones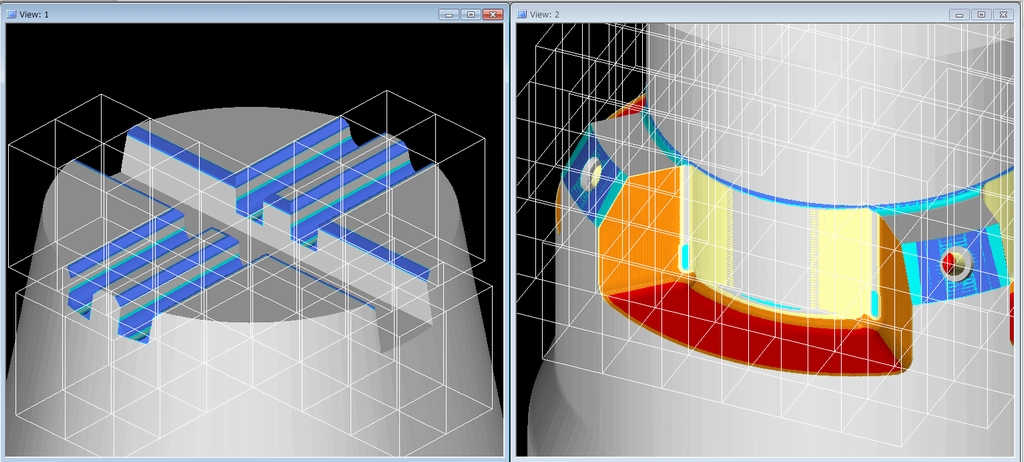 Hole machining check to find unprocessed areas and misaligned positions
Unprocessed areas are more likely to occur in products with large numbers of holes to cut
The order in which tools are used for each hole, the cutting conditions, diameter check and other data is compiled in a report
You can also check for misaligned holes, forgetting to tap, and forgetting to counter bore.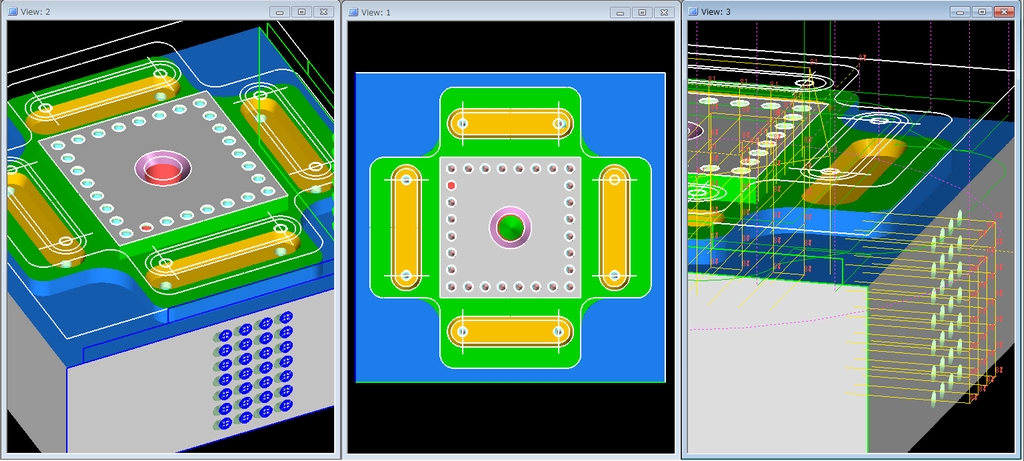 Complies with all major NC equipment
Only made possible at Cimple Technology, Inc., the company that knows all there is to know about NC data
Cimple Technology, Inc. is among the first to support tip point control G-code and other new G-code
NC macros also comply with FANUC, OSP, TOSNUC, MELDAS, HEIDENHAIN and SIEMENS.
Windows 10 / Windows 7 / Windows 8.1
Verified compliant with each version of Microsoft Windows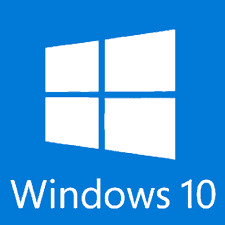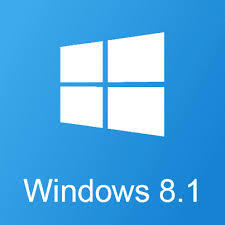 ◆
User requests are the property of NCVIEW
Requests for new features and enhancements from our users are added to the NCVIEW development database every day
Most of the features of NCVIEW were born from this database.
The reason that our product is known as "a practical NCVIEW you can use" lies in this critical database.
Thank you, users !
◆